Payment Options for Ketamine Infusion Treatments
Ketamine therapy is becoming increasingly more accepted as a viable treatment for patients with mental health disorders and pain related conditions. Research is finding Ketamine Infusion Therapy to be favored over conventional treatment in many cases, and there is a positive developing view as ketamine infusions are becoming a mainstream procedure to address these conditions.
NeuroMend Infusion Center wants you to know that we will advise every patient on the issues related to payment, financing and insurance reimbursement possibilities for your treatments. Insurance has been limited by the fact that Ketamine Infusion therapy for treating depression and pain is currently considered off-label. As a result this has hindered the opportunity for large trials needed for FDA approval, limiting the coverage from insurance companies. However, you should know that insurance coverage can vary greatly and some insurance companies are now considering this treatment as a covered expense. It is a good idea to contact your insurance company prior to treatment in order to discuss the necessary arrangements for being reimbursed for your expenses.
At this time, many insurance companies may not cover the treatment. However, recently several patients have had success with partial reimbursement with self-filing of claims. As healthcare professionals, it is our life mission to help people and it is our goal to work with every patient to provide them with the best possible outcomes. The staff at NeuroMend will make every effort in providing you the proper paperwork and documentation to file with your insurance company to be reimbursed or partially reimbursed for your therapy. Though we cannot determine nor guarantee whether your individual insurance provider will reimburse you, we will work with you personally to guide you throughout the process. We do not currently submit claims or accept payments from any health insurance provider. Upon request, we will provide an itemized receipt, which may be submitted.

Payment is required either before, or at the time of all services. NeuroMend Infusion Center accepts payment for your treatments via cash, money order, credit card or a Health Savings Account.
We have also partnered with CareCredit, M-Lend Financial, and Advance Care to offer our patients additional payment financing options.
---
CareCredit health credit card
Whether it's a routine checkup or emergency surgery, you shouldn't have to worry about how to get the best medical care. That's why we're pleased to accept the CareCredit healthcare credit card. CareCredit lets you say "yes" to recommend treatment and pay for it in convenient monthly payments that fit your budget.
CareCredit is the healthcare credit card designed exclusively for healthcare services with special financing options.* With CareCredit, you can use your card for all of your follow-up care as well as annual checkups.
Learn more by visiting www.carecredit.com or contacting our office. Ready to apply? Apply Online for your CareCredit card today.
*Subject to credit approval. Minimum monthly payments required. Ask us for details.

---
Advance Care has been a leading provider of patient financing solutions since 2008. We have worked diligently to provide patients the most affordable options to finance their procedures or treatment plans. Our programs provide interest free financing, affordable monthly payments and flexible terms.

Why choose Advance Care?
Our application process is simple and offers quick decisions.
Co-signers may be utilized on your application if needed to improve your chances for approval.
We work hard to get you approved.
You can schedule your medical procedure as soon as you are approved.
Approved applicants may receive 6 or 12 months interest free financing and competitive interest rates.
No prepayment penalties and no punitive late fees.
Maximum flexibility.
Please click here or click the graphic to utilize the financing services of Advance Care.
---
M-Lend Financial
Serving the Medical Community for 20 years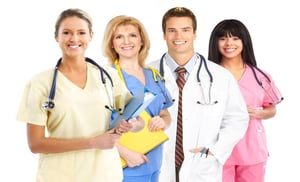 0% APR for at least 12 months (and longer) for qualified applicants.
No required payoff or back accrued interest charges.

No costs to apply
Financing up to $100,000
No pre-payment penalties. Pay off your balance at any time
Keep other credit lines availablefor emergencies or other important expenses
Don't needlessly delay your services or "dip" into important savings.
Apply online at: www.mlendfinance.com
Or call us at: 888-474-6231
---
If you have additional questions, please contact us for more information on financing your potentially life-saving treatment.